We are the people of Kitara Foundation for Regional Tourism Development. Based in Fort Portal Tourism City (the tourism capital of Uganda), Kitara Foundation is aimed at strengthening coordination, promotion, and preservation of tourism ecosystem services relevant for job skills creation while ensuring continuous benefits of tourism to the local people of Kitara region and their economies. We also focus at strengthening community resilience, protecting nature & preserving the Cultural Heritage of the people of Kitara region (Keep Kitara green and black).
The Kitara Foundation aims at coordinating different areas of Tourism within the Kitara region which comprises sub-regions of Tooro, Bunyoro, Ankole, Rwenzori and Kigezi. The establishment of the Network works to a regional cooperation among tourism actors, stakeholders and their communities.
We are a social enterprise involved in regional Tourism Development aimed at improving community livelihoods, protecting nature & preserving cultural heritage. We do this by developing tourism products, creating avenue for regional tourism marketing, direct job creation and coordination of tourism industry in the region.
Our Vision: A Sustainable Competitive Tourism and hospitality Industry in Western Uganda (the Kitara Region).
Our Goal: To be the leading Facilitator of Tourism and hospitality development, well equipped for a tourism transforming mission in the Kitara Region (Western Uganda).
Our Mission: To Contribute to the transformation of the Tourism and hospitality industry in Western Uganda through Networking, branding, marketing, building linkages and community participation in the regional Tourism and hospitality development industry.
We integrate both conventional and community tourism (Call it Development Tourism) in our work in order to maximize the benefits to the local population.
We focus on rural areas affected most by decline in the capacity of agriculture. Degeneration of the countryside is prevented and cultural heritage preserved by raising supplementary family income through tourism. Our belief that "Everyone is a potential Tourism entrepreneur and Every Community is a potential Tourist destination". and that "Western Uganda has a wealth of Tourism opportunities for everyone".
Our strength is in sharing information and full participation. We stand for a meaningful experience by spending time with the community. We discover the countryside in this region during nature walks, community visits, local fauna trekking and mountain hiking. We share daily life with the community by spending a day or night in a traditional homestead.
Preview this post and try clapping yourself! It's fun.
Broad Goal 1: Regional Tourism Networking?
The characteristics of the Kitara region and its tourism market potential make regional tourism cooperation necessary, and even essential. If International tourists visit the region, few would visit one district only. Normally they visit 2-3 or even 4-5 districts in one travel trip. The goal of Networking certainly is to attract as many International tourists as possible to visit the region, because traveling around this region has been a very clear and attractive opportunity for international tourists who come to Uganda. In fact, the region accounts for 75% of Uganda's overall tourism industry.
For future visitors, the Network in the first place is reliable, and it can provide first-hand information. For tourism professionals or agencies, the network can provide a powerful platform to find working partners with each other, and they can take this platform to develop high-class tourism products tailored for international and local tourists. At the same time, the network also shoulders the important task on making new travel routes, which can provide new opportunities for Ugandan travel agencies, and will provide convenience for promotion of regional tourism. In order to maintain continuous high-level consultations, tourism industry leaders of the 33 Local governments (districts, cities and municipalities in the region) will hold meetings once a year.
Each year, the network, involving tourism partners and stakeholders in the region will hold the largest tourism activities in the country, namely Kitara Tourism Exhibition (KTE), Kitara Tourism Talent Show (KTTS), Kitara Annual Cultural Festival (KACF) and Kitara Tourism Appreciation Day (KTAD) which will always be hosted in Fort Portal, the tourism capital of Uganda or even rotated around the region. Participants from different districts who attend these annual events will share latest trends of Uganda's tourism industry within the framework of a professional forum.
Uganda's tourism market is currently growing fastest in the region, and at the same time also changing at the top speed with ever growing new demands, which requires the tourism industry to update and change all the time, and to develop corresponding products to meet with challenges. The role of Kitara Tourism Coordination Network as a regional coordinator will be increasingly strengthened, which prospectively will be reflected on the number of tourism products and number of tourists to the region.
The Foundation plans to launch series of seminars on branding, tourism routes and product development in all participating districts. Summary reports from these seminars will always share communication services for tourism route executions, and suggestions in the field of brand and market service.
With the help of Uganda's National Tourism Board, Kitara Foundation will directly acquire real-time tourism tendency information about Uganda tourism market, and even the entire East Africa and the whole world. Those information plays vital role in strategy planning.
The main goal of the Network is that the Network can evenly and fairly represent 33 districts in tourism every event and project. The Network will help to maintain daily work communication with Uganda National Tourism Board and Ministry of Tourism, while keeping contact with district coordinators in the 33 districts
The Foundation's long-term target is to develop into a regional tourism headquarter receiving trust from all parties who could spontaneously reach it as long as national and regional problems related to tourism occurred, and firmly believe they could receive effective and practical help. Of course the main task is to convey information to the district tourism bodies, precisely the information related with Uganda tourism products and other professional information. We believe that tourism and business relations based on long-run trust could only be established by mutual understanding.
The mission of the Foundation is to collect and share information and connect tourism stakeholders – business ventures, national tourism organizations and ministries. By promoting the region as a single and unique destination, the Network supports the cooperating districts and actors to be more visible in the Uganda's tourism market.
The Foundation is seated in Fort Portal City which is the Uganda's Tourism City. Its work will be supported by the national tourism board, Ministry of Tourism and District tourism offices in each district. This cooperation is expected to result into an extended partner network in the business sphere in the region.
At Kitara Foundation we document the region's geography, the region's natural, cultural and tourism resources. You will get to know about the main characteristics of Kitara tourism and the travel habits of tourism visitors, tourism managers and tourism destinations. You will learn about the most important tourism policy measures of the Ugandan government and the new technologies that help the development of tourism. Finally, you will even get tips of travel with recommended itineraries.
Kitara Foundation will introduce you to the history and main goals of the Uganda National Tourism Board and the Kitara Tourism Coordination Network. You will learn about the joint activities of the Foundation and tourism offices in each district in order to build the best tourism brand. You will receive a summary of the development of tourism traffic in the region. We will share with you how the participating districts and destinations are maintaining their presence in the industry at different times.
At the Foundation, we will highlight for you the role that Ugandan government is playing in developing and marketing tourism industry. We will explain to you the stages that Uganda has gone through to become a regional leader in tourism. We will introduce you to the main drivers of development and you will understand the link between the major reforms of the government, the increasing living standard of the population and the impressive performance of Uganda's tourism in the past times. We will provide you with reliable early forecasts about the different tourism seasons in the region. Finally, will give you some useful advice on how your company should prepare for the market in the Uganda's tourism industry.
Kitara Foundation Annual Events
1. Kitara Tourism Talent Show: Will feature young entrepreneurs running small tourism enterprises in the region.' The show targets both the educated or skilled and the unskilled, with the goal of equipping them with the requisite tourism business skills to successfully run their businesses.
It is a campaign to search for entrepreneurship talent in tourism among youths in the Kitara Region. This campaign is designed to identify and promote fresh tourism talents in the region.
This show will give a platform to young tourism entrepreneurs in the region by recognizing and rewarding the participants that excel in the competition.
This initiative seeks to support the youth with tourism business-related-skills to enable them efficiently operate tourism businesses in this tourism region.
The show's main goal is to inspire and stimulate the tourism entrepreneurship acumen among the youth as one of the ways to alleviate the high youth unemployment rate prevalent in the region and increase tourism potentials of the region.
2. Kitara Tourism Development Appreciation Day: A day to recognize, appreciate and cement our partnerships in the Tourism Development Industry (both in the business and service arena). We do not often get time to reach to our partners, service providers, clients and suppliers to tell them how important they are to us in our businesses. Even writing a letter is as difficult as calling on phone or sending a text. On this day, we meet one another to tell each other how important and valuable we are to one another, and to pledge our commitment to supporting each other on our next journey.
This annual event will attract stakeholders and partners in tourism development at National, regional and local levels both in business and service fields.
3. Kitara Annual Cultural Festival: Several cultural fairs and festivals have been run on National, Regional and local levels, but none has been meant to recognize and appreciate the unique historical features of Kitara Region as a cultural section on the globe. The Kitara Cultural Festival will be running each year under the theme "Appreciating who we are; celebrating Cultural Diversity"; The festival is an opportunity to showcase the different cultures that make the Kitara region so diverse and unique on this continent and in Uganda in particular.
"The fair will establish a platform where the different groups of Banyakitara can celebrate, appreciate and explore a diversity of cultures alongside their own."
The event is inspired by key roles culture plays in the development of nations that it cannot be ignored. "Culture is a strong part of people's lives. It influences our values, hopes and world view."
At the Kitara Cultural Festival, the young generation will be given special focus through the school cultural quiz competitions. Schools both Primary and Secondary are invited to offer an opportunity to the young generation to learn about different cultures and be inspired.
The events come a few years after the Ministry of Tourism signed a memorandum of understanding with the Province of Hainan from China. They (Province of Hainan) want to bring tourists to Uganda and to many of them culture is the key attraction."
We recognize the relevance of art and culture in social and economic development as well as individual human development. We envision a vibrant art and culture sector that is professional, creative and viable and contributes to social and economic development in Kitara region. Fair Missions is therefore dedicated to contribute to making Kitara region a significant hub for art and culture in Uganda and led by its values of respect, shared leadership, transparency, accountability, learning, and collaboration.
Kitara has different cultures than the rest of the regions of Uganda. In the rest of the country we read information, we read stories, books, in Uganda there are books, there is written information but there is something else in Kitara, we sit under the ancient tree and around the ancient fire place as the story-teller uses words to weave a tapestry in one's mind with his or her words, we have art and cultural dance and music.
Children love to hear the adults speak and sing, they relate to them, relate to the characters in their tales, and love the gentle rhythm of the songs and the words that allow children to see the possibilities in life.
4. Kitara Tourism Exhibition Day
The Kitara Tourism Exhibition is Uganda's tourism signature event that brings together tourism stakeholders to one ideal meeting place to meet and network with exhibitors, buyers, investors and suppliers of services in the tourism sector from all over the country.
Even if we live in the age of social networks where it seems that human relationships are now entirely managed via the Internet, we should never underestimate the importance of human relations when talking about tourism industry
How can a tour operator, a tour entrepreneur or a blogger get in touch and meet potential partners and find new opportunities to collaborate? Participating in one of the Tourism Exhibitions.
It's important to personally get to know other people working in the same industry or, in one word: networking.
The reason is simple: it is easier to establish a good relationship of trust when talking face to face. After changing my way of contacting people, I saw the first positive results. So if you also want to find collaborations in the tourism industry, you need to go where they are.
Kitara Tourism Exhibition is an event entirely dedicated to actors of experiential tourism in areas such as tourism: culture, food, wine, sports, parks, community, volunteers and nature, etc.
Kitara Tourism Exhibition will be the largest travel conference for travel actors in the region. This is where brands and tourism bureaus have the best chances to find the right partners to work with.
Embed Surveys & Forms
https://crowdsignal.survey.fm/product-market-fit-score
Broad Goal 2: Community Based Tourism Development
A community by definition implies individuals with some kind of collective responsibility, and the ability to make decisions by representative bodies.
For long, tourism in Uganda has been focused on wildlife safaris and the conventional tourist destinations, but the local community participation in the tourism industry has not been emphasized. Community Based Tourism creates an opportunity for the local community to participate and benefit from their natural and cultural resources. In our work we integrate both conventional and community tourism in order to maximize the benefits of tourism industry to the local population.
There is a huge potential of tourism in the local communities with local people developing, documenting and showcasing their natural resources, their daily life, their cultural heritage, customs and traditions. This type of tourism based in rural communities has proven to attract huge numbers of tourists because it gives them an opportunity to make bonds with communities they visit through participation in daily life and service provision. Some visitors come as tourists while others come as community volunteers for service. Ugandan communities that made strategies for Community Based Tourism have gained a lot in terms of economic and social developments from these initiatives. Most of the hosts for Community Based Tourism are NGOs and CBOs.
The Government of Uganda is developing a framework to train local people to engage in Community Based Tourism; The aim is to develop the capacity of the local people to start using what they have locally to attract tourists to their communities.
Community Based Tourism development is therefore at the core of our operations. We focus on rural areas affected most by decline in the capacity of agriculture. Degeneration of the countryside is prevented and cultural heritage preserved by raising supplementary family income through tourism.
We focus on identifying potential tourism sites and activities, building community capacity through education and creating demand through marketing and packaging.
Participation
Our strength is in sharing, community engagement and full participation. We stand for a meaningful experience by spending time with the community and people who are involved in tourism e.g. district tourism associations, we spend time discovering the countryside during nature walks and mountain hiking. We share daily life with the community by spending a day or night in a traditional community and homestead. Our work is about ''Nature, People and Economy''.
Key Principles in our work:
The keys to a successful Community Based Tourism program are in five principles
1) Collaborate,
2) Find the fit between a community and tourism,
3) Make tourism sites and programs come alive,
4) Focus on quality and authenticity, and
5) Preserve and protect resources.
In community based tourism project, implementers partner with the community and other local partners to provide clients foods, marketing, accommodation or other expertise. Subject to agreement to the ideals of supporting community development and conservation, and to planning the development in partnership with the community. This community based tourism has two fold benefits to achieve;
Benefit 1: Tourism that benefits local people: Tourism which is community-based is a form of tourism which aims to include and benefit local communities, particularly indigenous peoples and villagers in the rural communities. For instance, community people might host tourists in their village, managing the scheme communally and sharing the profits. In this community based tourism project, the 'community' works with the implementer (the host organization), ensuring that all community tourism projects give local people a fair share of the benefits/profits and a say in deciding how incoming tourism is managed. Benefits to the Community include;
1. Brings recognition and attention to the community
2. Adds value to a community's economy
3. Diversifies economic activity in a community
4. Provides an alternative to unsustainable forms of income such as poaching or logging, thus helping safeguard the livelihoods and wellbeing of both locals and indigenous peoples
5. Natural resource-based conservation, where the main product is wildlife or natural-resource related
6. Ensures Cultural conservation
7. Tourism income is more likely to remain in the community
8. Encourages community pride and protection of community resources
9. Involves and encourages the participation of women and youths e.g. Women in tourism associations, Youths in tourism associations, Association of PWD in tourism etc.
Benefit 2: Tourism that benefits visitors: These community tours open up a world of adventure and opportunity. Sometimes guests take the opportunity to visit the National Parks at some days, trek through the mountains; experience the magic of the Uganda's hot springs, enjoy happy moments with local art and music while learning a great deal of Ugandan tradition and cultures.
Good community-based tours take visitors beyond mainstream tourism. Tourists meet people from different cultures and learn far more about them and their culture than on conventional tours. Tourists feel better knowing that their visit is genuinely helping their hosts. And if they want to simply lie on the lake side…. well, there are tours here that feature some of the best lakeshore experiences on the planet. Benefits to the Guests include;
1. Receives an authentic experience and learns first-hand about the community from a local guide
2. Has an opportunity to create a deeper connection to the community
3. Knows exactly where the money will go and can feel good about it
4. In the case of ecotourism, achieves a win-win benefit for supporting natural heritage conservation
5. Gets a unique look at a particular destination of choice
6. Receives personal tour, individualized service, and attention
7. Opportunity to make a long lasting impact in the hosting community
Community based tourism ensures that it….
1. Is collaborative, is run with the involvement and consent of local communities. (Local people participate in planning and managing the tour).
2. Gives a fair share of profits back to the local community. (Ideally this includes community projects (health, schools, women groups, child care centers, refugee settlements etc).
3. Involves communities rather than individuals. (Working with individuals can disrupt social structures.)
4. Is environmentally sustainable. (Local people are involved if conservation projects.)
5. Respects traditional culture and social structures.
6. Briefs guests before the trip on appropriate behavior.
7. Doesn't make local people perform inappropriate ceremonies and events
8. Gives communities the right to accept or to reject tourism activities.
9. Finds and defines the fit between the community and tourism,
10. Makes tourism sites and activities come alive,
11. Focuses on quality and authenticity,
12. Preserves and protect natural and artificial resources.
Measure NPS
While we are driving our projects, working hard on our products, we all wonder: How are we doing? Are people satisfied with our service? Are we doing better since last month?
Sometimes we want to measure our progress over time. Measure and monitor the customer satisfaction and growth potential of your product with a Net Promoter Score.
We have built a Gutenberg block for you that makes it easier than ever before to track our Net Promoter Score on WordPress. If you have previewed this post before, you might have seen some interesting experiences.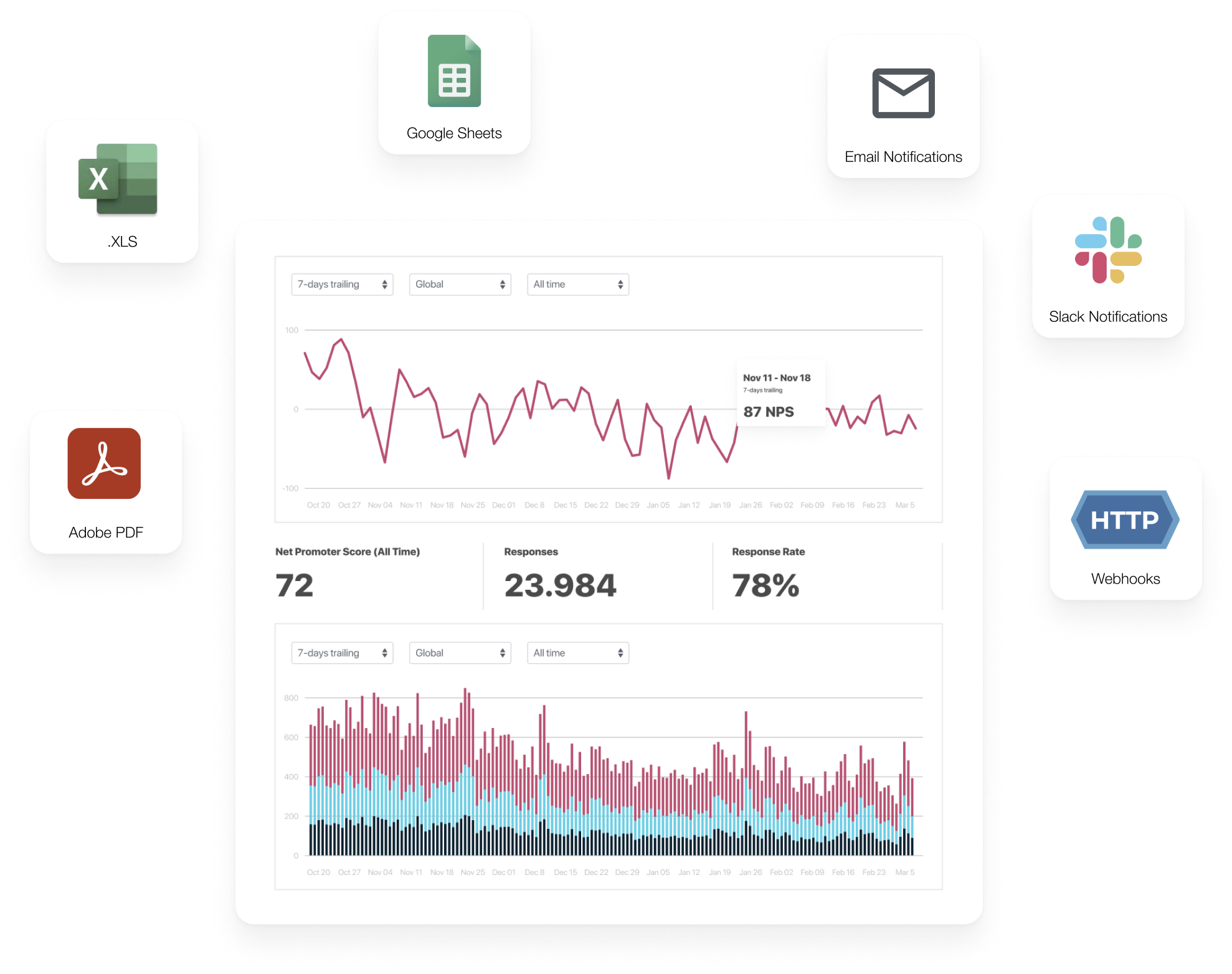 Here is a quick tutorial video on how it works.
Welcome to Western Uganda, the Switzerland of Africa.